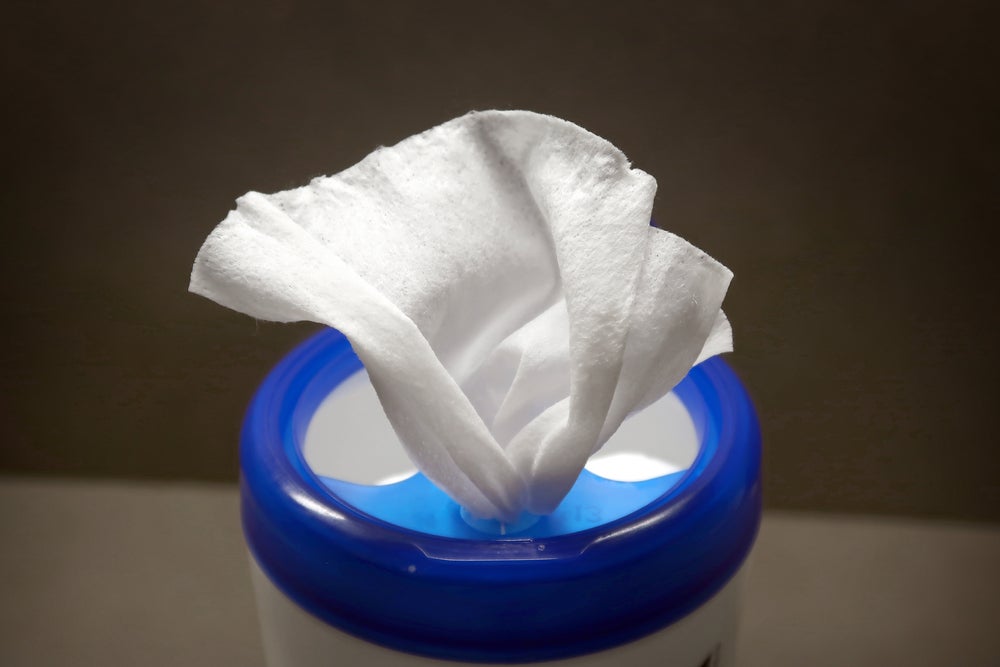 Although the ingredients can vary depending on where you look online or what you have on hand, these are the general items you'll need.
Ingredients:

1 cup water
1-2 Tbsp dish soap
1/4 cup isopropyl alcohol (rubbing alcohol)
1/2 cup white vinegar
10-15 drops of your favourite essential oils (optional, but a nice addition if you want a gentle scent; think: peppermint, lemon, lavender, tea tree, etc.)
15-20 pieces of thin cloths or shredded old t-shirts (approx. 8-10 inches)
1 large container or glass jar with sealable lid
1. Add water, soap, rubbing alcohol and white vinegar to glass jar and stir.
2. Add essential oils and stir.
3. Add cut-up cloth pieces to jar, firmly seal lid and shake, so the cloth soaks up the disinfectant mixture.
4. Keep sealed and use cloths as needed.
Note: if you don't have rubbing alcohol (or would prefer not to include it), you can simply use water, dish soap, white vinegar and essential oils.