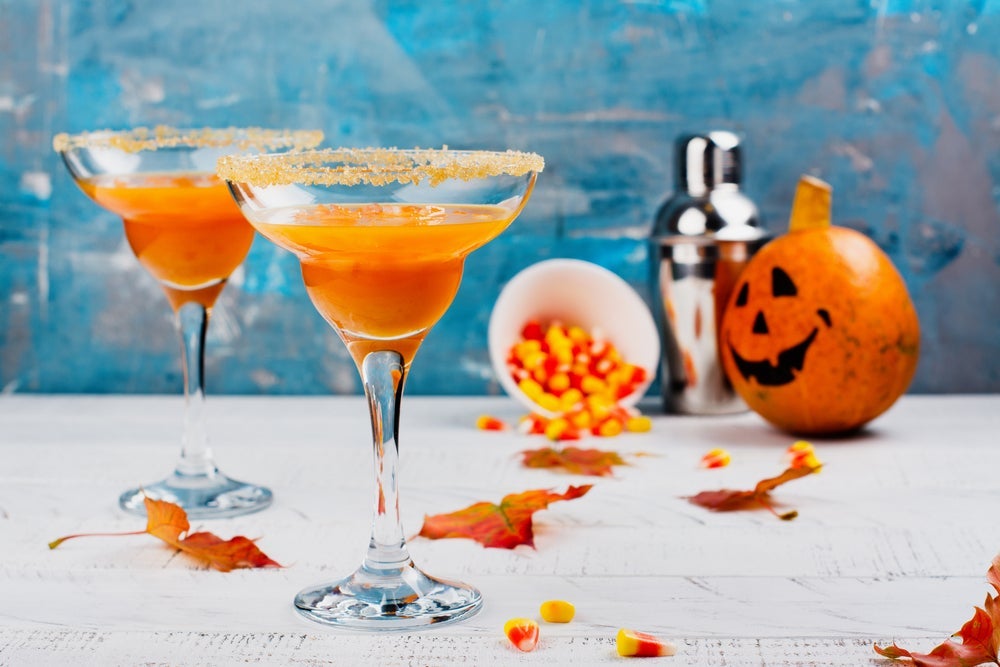 All the fun of trick-or-treating, but with a grown up flair! Your Halloween revelers will love these tasty cocktails, made with your own candy corn-infused vodka.
Ingredients
1 1/2 cups vodka
1 cup candy corn 
3/4 cup pineapple juice
Ice 
Steps
1

To make candy corn-infused vodka, mix vodka and candy corn in jar; seal tightly. Let stand at least 4 hours.

2

Strain vodka to remove candy.

3

For each serving, in chilled cocktail shaker, place 1/2 cup infused vodka and 1/4 cup pineapple juice; add ice. Shake; pour into martini glass. If desired, garnish each glass with additional candy corn.

 
*** The longer you leave the vodka and candy corn, the sweeter it will be, so infuse to your own taste!